Windows 7 Support Ending
Microsoft announced last month that it is retiring support for it's Windows 7 Operating System on January 14th, 2020. Originally launched on October 22nd, 2009 and dubbed as one of the most successful OS, Microsoft will stop providing any technical assistance and security updates for the users of Windows 7.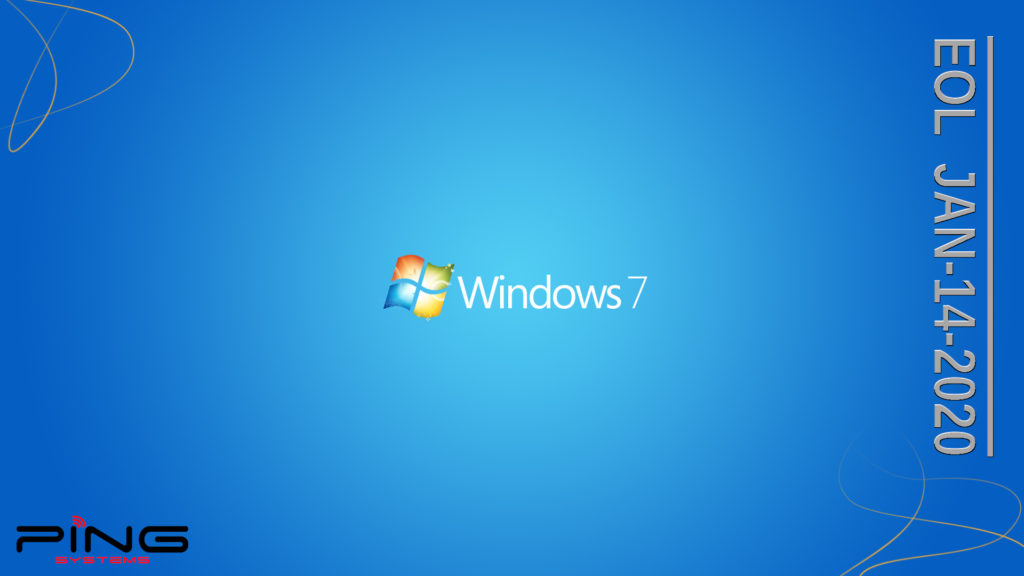 What should you do?
Even though you can keep on using Windows 7 but it is highly recommended that you upgrade your PC to Microsoft's latest OS i.e Windows 10 to keep on receiving updates and support from Microsoft. This will ensure that all your important files are kept secure and do not get infected from potential viruses and malwares.
Ping Systems proudly offers migration services at very affordable rates for Small Businesses and Private customers in the Ottawa/Gatineau region. To help keep the downtime to minimum we also offer services after hours and weekends so that your busy day is not affected.
Please contact us at [email protected] or use our contact form to schedule an appointment.
Ping Systems: "Connection Established"
Source: Microsoft
Blog Connection Established EOL Microsoft News OS Ping Systems Windows 7